I have been creating sculptures using a variety of wires, either as single strands or bundles. I use the different types of metal to get various effects. What can I make for you? If you want to comment on the work or make suggestions for pieces, shoot me an email!
Jewelry Trees
These examples are designed to hang on a wall so they are out of the way. They are made from scrap copper cable with solid strands that my friend Andy gave me to work with many years ago (Where did he find it?). I largely release the strands from their braid and reweave for structural stability.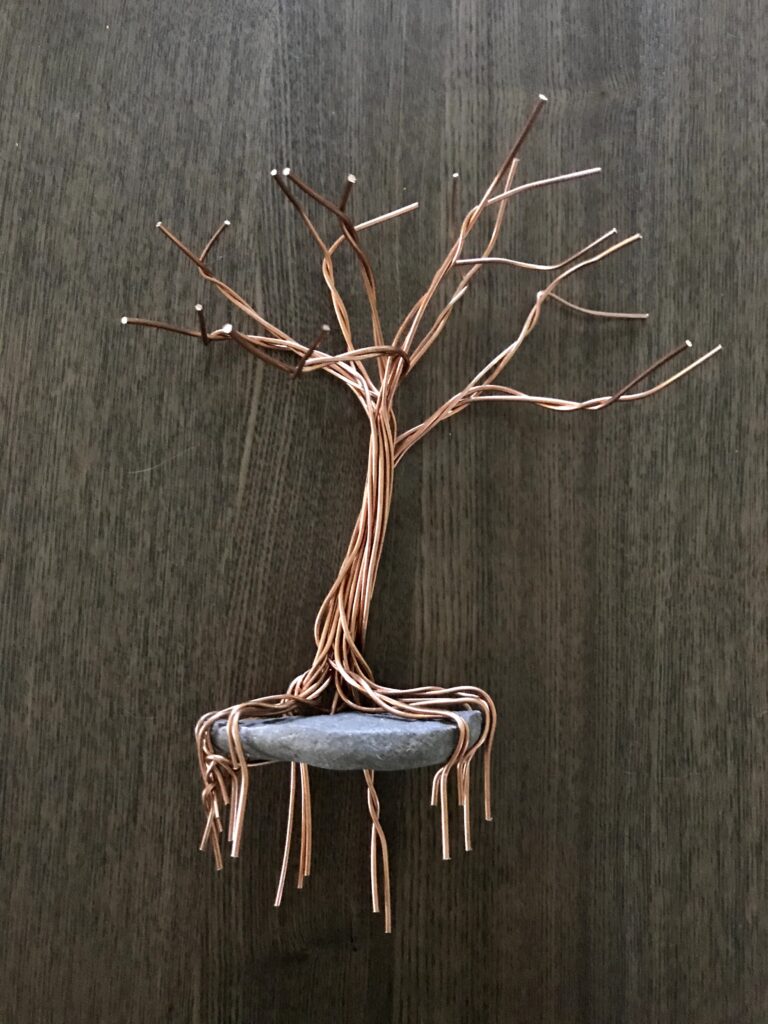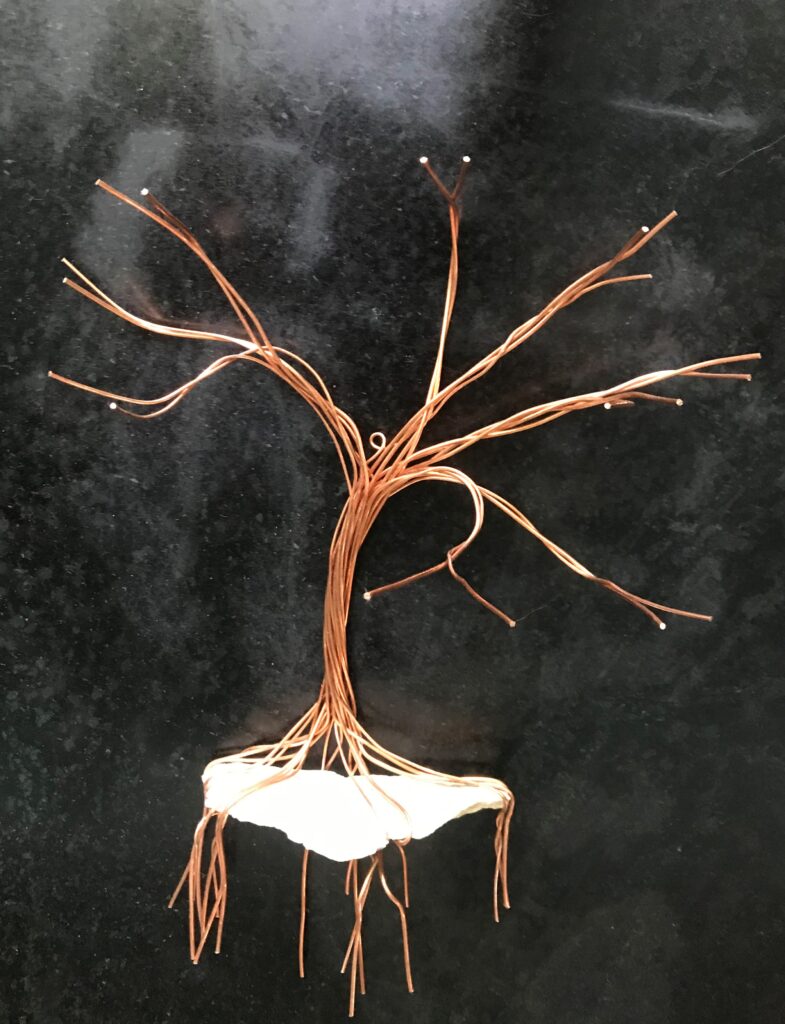 Single Wire Sculptures
Bruce's rule is that the single strand must capture the essence of the organism in three dimensions. That turns out to be challenging.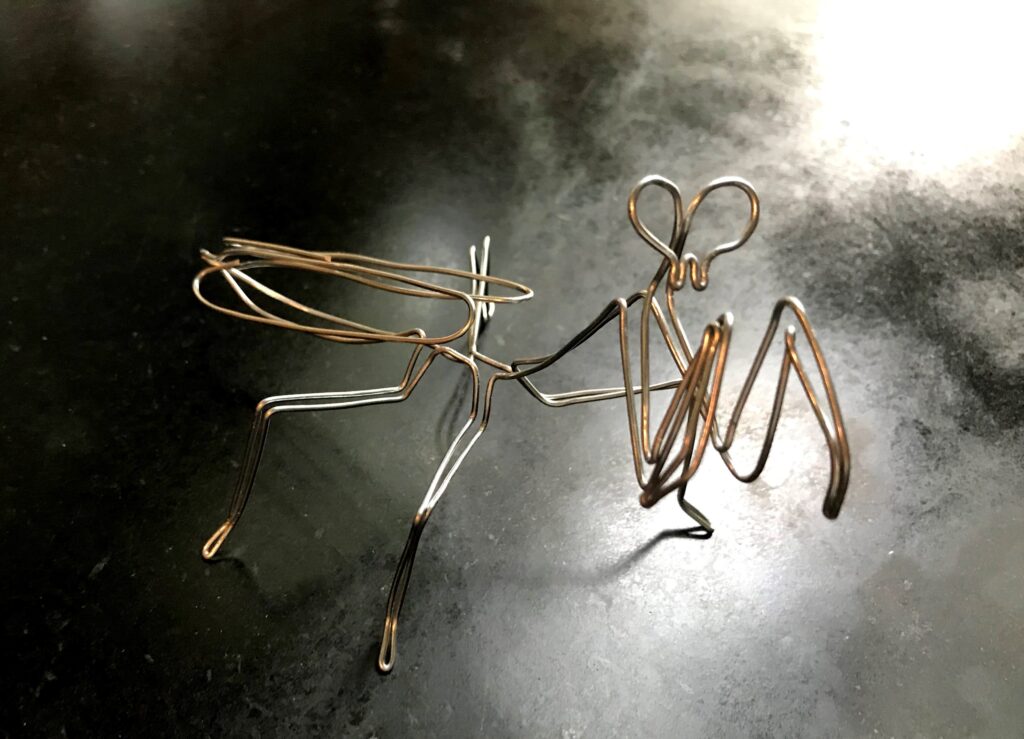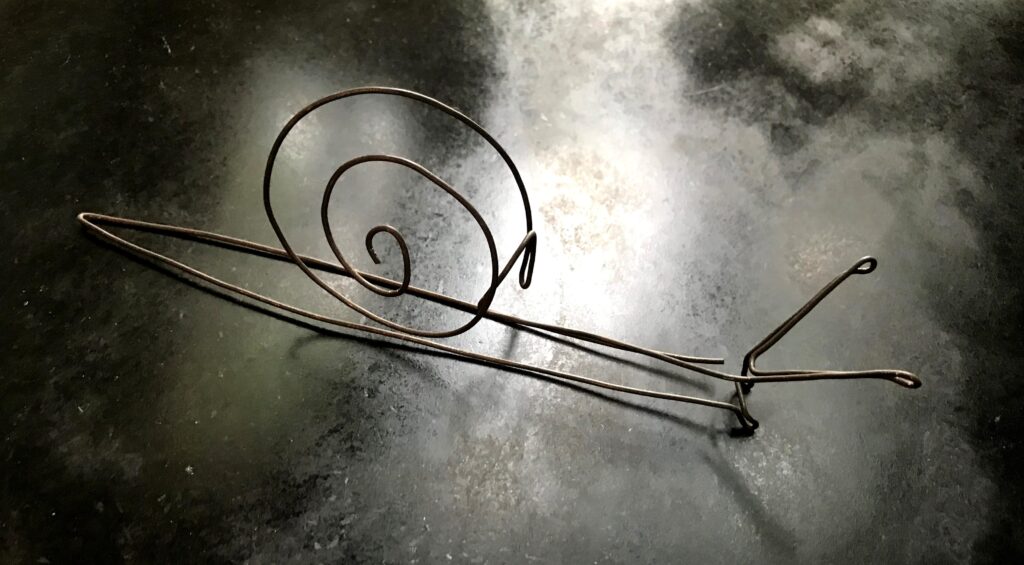 Ring Tree (of Life?) and Freeform Sculptures